Table Of Content
---
Introduction
Bulldog Armwrestling welcomes you to the world of competitive arm wrestling! We believe that adequate training advice, technical demonstrations and empirically supported methods for developing strength, speed and endurance is required to be a successful arm wrestler. When it comes to dominating in arm wrestling, your arm strength and muscle mass are major factors. Arm wrestling is a sport where the primary strength comes from your hand, wrist, and forearm. The best way to train for arm wrestling is to spend lots of time on the table practicing all of the angles and techniques needed to improve. Many arm wrestlers put massive amounts of time in the gym in order to increase their overall strength.
Some of the best arm wrestlers in India have been making continuous efforts for more than a decade to train beginners and enthusiasts, and share their secrets to their success in this burgeoning international sport. So let's take a look at some of the best arm wrestling clubs in India where you can take your passion of arm wrestling to a whole new level! 
(in no particular order) 
1) LIFE GYM
(Edapally, Kerala)
Promoter: Rahul Panicker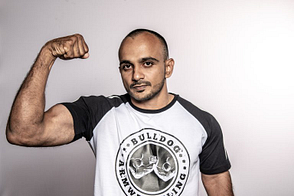 Situated in the fastest growing district of Kerala, this gym has been an inspiration to fitness lovers and arm wrestlers. With humble beginnings, this 50 odd-year-old club has been producing some of the best arm wrestlers for decades.
The club is owned by Mr. Mukundan who has been in this line for a long time now. This club is situated on the first floor of a building that is home to a yoga centre and an "ayurvedashala." Thus the ambiance of the place is something to be experienced first hand.
"There's a very holy feeling while entering the place, it's like you're entering a temple " remarks Rahul Panicker.Rahul Panicker is one of the trainers at this club. He was introduced to the sport and trained by Sajeesh, who still coaches aspiring arm wrestlers. The club boasts of a healthy student count of 40.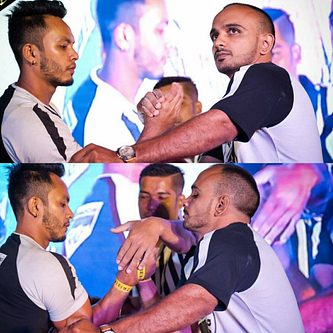 Schedule –
3 times a week which includes table practice on one day, where arm wrestling techniques are taught and important tips are given regarding the sport. The remaining two days are reserved for a specific set of workouts to boost strength and mobility.
Tournaments

–
There is an annual tournament conducted for the students who train in the club.
In 2018, Ernakulam District tournament was held in Life gym, which had overwhelming participation of almost 500 young men and women.
Why is Life gym different from other clubs?
There is no fee to be paid to learn the sport at this gym. Any member of the gym can avail for training.

The coaches believe in natural foods and supplements to help aid recovery.

The gym has a lot of equipment that is armwrestling specific. Rope climbing setups, old handles that have been used at this gym for a long time now.
2) DAZ – Dibrugarh Armwrestling Zone 
(Dibrugarh, Assam)
Promoted by Arup Rajkonwar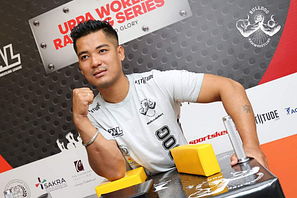 Founded in 2015 by Arup Rajkonwar.
President- Roktim Bordoloi.
Chairman- Abdul Wasim
Arup is an 18-time State Champion and a 4-time National Champion. He was ranked 4th in Asia (2010) for both hands. He represented India in the 2015 World Armwrestling Championship held in Kuala Lumpur (Malaysia). He achieved the 9th position (75kg) in the 2017 Armwrestling Championship (Kazakhstan). URPA Bangalore'19: (95 kg) Right arm Silver Medalist. URPA Guwahati'19: (95 kg) Right arm Silver Medalist and Left arm Bronze Medalist. 
Schedule: 
The schedule differs with respect to the puller's professional level. 

For beginners and newcomers, sessions are held every Sunday. These sessions help them to prepare for district level tournaments. 

For experienced pullers who are competing in the State and National level championship, a strict schedule and diet is maintained 3 months before the tournament, along with special training programs which are held once a week. 

For pullers competing in International Armwrestling tournaments, a personalised training program is developed. This schedule follows a rigorous fitness and diet regime.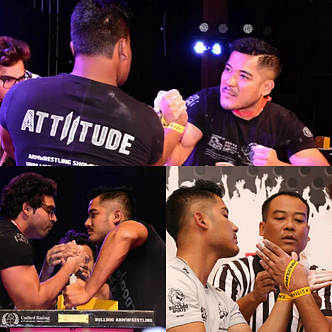 What makes DAZ so special?
According to founder Arup Rajkonwar,"DAZ has always been committed to the development of arm wrestlers in Assam. We have around 80-90 pullers across our 4 training centres that are in a 5km radius (Gold's Gym, Deh Bikash Gym, Dibrugarh Armwrestling Zone, Monster Pullers) This makes it easily accessible for the pullers. All the training centres include an arm wrestling table and training equipments. We also provide consultation to the pullers regarding diet, along with a personalised training schedule for experienced pullers. DAZ has produced champion arm wrestlers such as Monoj Debnath, Badanta Borghoain, Suvankar Bose, Shyamanta Tamuly, Nofil Haque, Shantanu Boruah., and others."
Tournaments:
We have been conducting the DAZ Open (state-level championship) from 2015 onwards. This is on open event which provides the athletes a professional stage to showcase their potential of being a professional arm wrestler. The DAZ Open, 2019 will be conducted on October 19th.
3) MUVATTUPUZHA INTERNATIONAL HEALTH CLUB & GYM
(Muvattupuzha, Kerala)
Promoted by Abin Kurian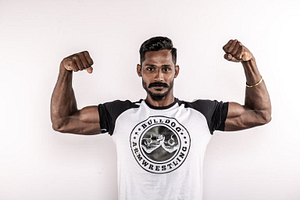 Star Armwrestler- ABIN KURIAN – (3-time national champion and Asian Champion)
This club is situated in the serene and quiet east end of Kochi, boasts of producing winners everywhere they compete.
Abin is probably the face of this club. Being the national champion three times in a row has only added more responsibility to his shoulders. He joined this 20-year-old club 11 years back and has agreed that it has been one of the best decisions he made.
The club has had most of the arm wrestlers across Kerala train here.
The head coach here is Mr. Vinod, who has coached Abin as well.
Schedule

–
Training happens on a daily basis and the club follows a very strict schedule.

Every evening 7- 9:30 pm, the workout is followed by table practice and lessons.

Lessons include what kind of exercises one should follow, tips to recover from injuries, and diet training if required.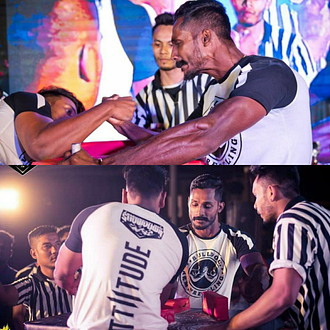 Tournaments

–
Muvattupuzha International Health Club and Gym conducts a number of tournaments every year. The tournaments are conducted usually during festivals like Onam, Vishu, Christmas, etc..
There are several inter-club arm wrestling tournaments that are conducted by the club. 
THE USP OF THE CLUB –
Guaranteed to produce champions due to the strict schedule and dedicated training regime.

Supplements are not recommended. However, arm wrestlers who are also involved in bodybuilding do take supplements.

Students from the age of 16 to the age of 35 attend training on a daily basis.

Student count of 25-30.

4) ARMFYT ARMWRESTLING CLUB
(Jorhat, Assam)
Promoted by Deepankar Mech, Ishan Kashyap, Jaswinder Singh Hanspal and Maninder Singh
Founded in the year 2017 by Deepankar Mech and Ishan Kashyap.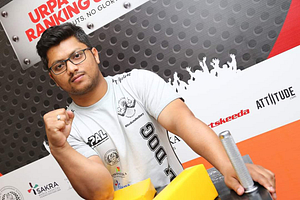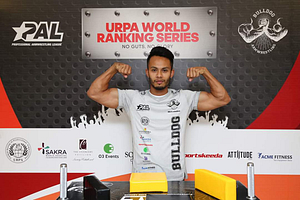 Deepankar, Ishan, Jaswinder and  Maninder are all multiple-time State and National Armwrestling Champions in their respective weight categories. Jaswinder, Deepankar and Ishan have also won laurels in the URPA World Armwrestling Ranking Series. ArmFyt is also very actively involved with the promotion of arm wrestling across all the major social media platforms.
Schedule:
Training is held across 2 locations (Powerfactory Gym and Armbusterz Club)
Mon- Sat: regular workout at Powerfactory Gym. These mainly include weight training to increase overall strength.
Tuesday, Thursday and Fridays include Table practice at Armbusterz Club.
On Sundays, the Club conducts a special armwrestling training session.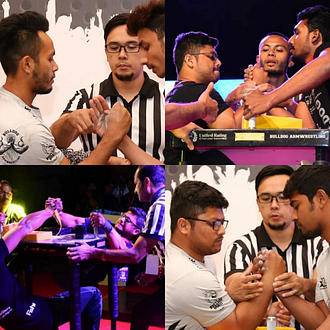 About ArmFyt:
ArmFyt is a dedicated arm wrestling club that is managed by experienced pullers. According to founder Ishan Kashyap,"Initially, we used to train by ourselves, but since forming this club, it is much better to practice with other pullers and experienced professionals. There is always something new to learn. Mr. Jaswinder Singh Hanspal is a senior and experienced puller and a mentor to all the young arm wrestlers who come to train at our club. Our training is held across two locations. Powerfactory Gym is where the weight training takes place and there is 1 armwrestling table for practice. At Armbusterz Club, we have 3 arm wrestling tables along with special equipments dedicated for arm wrestling workout and training. We are a group of 30-40 pullers who are very passionate about arm wrestling and our dream is to participate and represent our country across international championships."
Tournaments:
The first Super Match Series was conducted in 2017. In 2018, ArmFyt conducted an open arm wrestling event along with a Super Match Series (Assam VS Rest of India). In 2019, they conducted the ArmFyt Open Brawl. In November, 2019, they are all set to host the Armfyt Open Championship.
5) BAJRANG GYM 
(Assandh, Harayana)
Promoted by Nawab Singh
Founded by Suresh Bajrang and Nawab Singh in 2000. 
Schedule: 
1 day of Table practice every weekend. Session lasts upto 2-3 hours. Rest of the days include strength training and muscle building. 
About Bajrang Gym:
The Gym focuses on arm wrestling and powerlifting training programs. There are almost 50 pullers who are dedicated towards arm wrestling. Mr. Suresh and Mr. Nawab handle the training sessions along with providing diet and fitness consultancy to the athletes. Nawab Singh is a 9-time National Champion and 6-time Harayana Strongman. Gold medalist URPA Bengaluru '19 in 95kg weight class. 
One of the highlights of this gym is that it provides free training for underprivileged and low income athletes. Along with providing free training to them, Bajrang gym has also funded and helped to raise sponsorship for these athletes to participate in National ranking arm wrestling tournaments. The gym has also produced multiple time State and National champions. Around 2-3 National/State level arm wrestling championships are held every year. 
6) AURANGABAD ARMWRESTLING CLUB 
(Aurangabad, Maharashtra)
Promoted by Abdul Majid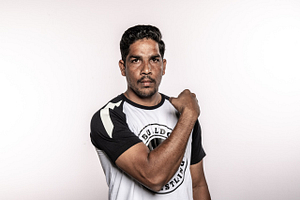 Founded almost a decade ago by one of India's most respected arm wrestler – Abdul Majid who is popularly known as Majju Lala, who is a multiple time State and National Champion. 
Schedule:
Table practice is scheduled once a week with the rest of the days dedicated towards training and fitness programs. Arm wrestling training and technique is provided free of cost. 
About Aurangabad Armwrestling Club:
Around 100 pullers have trained at this club. The club has produced multiple State and National champions under the guidance of Mr. Abdul Majid. He focuses on the overall development of the athlete and provides consultation on diet and fitness programs. The club also has specialised arm wrestling equipment in place which benefit the pullers in learning additional techniques or to strengthen existing skills.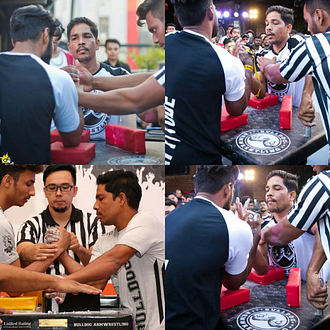 The club actively hosts multiple local, state and national level tournaments across the year which is known as the ''Marathwada Armwrestling Championship''. These are a series of open tournaments which provide an opportunity to aspiring arm wrestlers across the state of Maharashtra. Some star pullers include, Toheed Sheikh, Abdul Majid, Abrar Sheikh, to name a few.
7) EVOLUTION FITNESS
(Calicut, Kerala)
Promoted by Sameer VT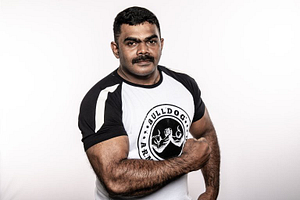 This gym -cum- club has been inspiring arm wrestlers of North Kerala for 17 years now.
Thought the club is situated in Kozhikode, there are a lot of students from neighbouring districts like Kannur, Malappuram, and Wayanad who come there to train on a weekly or monthly basis.
The Club has been home to one of India's top arm wrestlers, Sameer VT.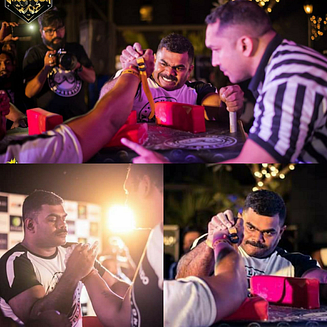 Sameer has been the national champion in his category for years now and has represented India in the world championship. He has also won a silver medal in the Asian Championships and has won in the Indo- Pak tourney at Lahore in 2015.
With Sameer joining Evolution Club as a coach along with EV Saleesh and Roshith, the club can boast of an experienced coaching panel and also produce winners on a consistent basis.
Schedule –
Training is 3-4 days a week.

Specific exercises are prescribed to increase arm strength.
Tournaments are usually conducted during festive times like Onam or Vishu. The club has also conducted the district championships.
8) DWARKA ARMWRESTLING CLUB
 (Dwarka- Sector 06, Delhi)
Promoted by Sandeep Sheoran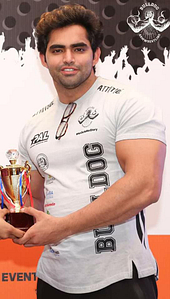 This club stands out because of the way it is run. A very new club established just in 2016, this club is run by Sandeep Sheoran, (8 times Delhi State Champion) along with his family. His brother Rohit and wife Poornima Yadav Sheoran, who are both professional arm wrestlers, help him in running the clubs' daily operations and activities.
Schedule
The club has over 50 + pullers and they meet on every Sunday in a Park at Dwarka Sector -06. There is an open community gym where the arm wrestlers can train, while Sandeep also makes sure to provide them with the right training equipment.
Resistance band training, tube pulling, rope training, handles and weight training is provided.
There is no fee that is charged.
Sandeep shares a very close bond with his athletes. He helps them register for tournaments and takes care of the expenses. He believes in being a friend to them rather than being a "GURU". He helps them develop their personalities and become better individuals.They also have 5 female pullers who are trained by Poornima Yadav Sheoran.
Tournaments
Though the club has just started taking baby steps, Sandeep's winning mentality has rubbed off on his athletes. The club has managed to produce 20 + gold medalists in the past 3 years in the district championships.
9) ANGRY TITANS ARMWRESTLING CLUB
(Guwahati, Asam)
Promoted by Pranjit Saikia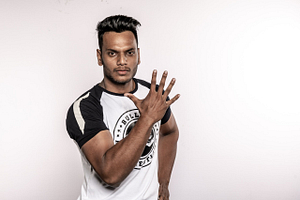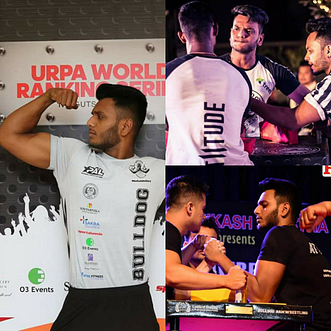 This is one of the upcoming  arm wrestling training clubs in Assam. It is run by the URPA event winner of 2019 and 5-time national champion Pranjit Saikia. This 23-year-old aspiring arm wrestler trains young and upcoming pullers and one day aims to be the world's best puller himself. Pranjit also plans to provide online training videos via his YouTube Channel. 

10) RK ARMWRESTLING CLUB 
(Shaheed Bhagat Singh Nagar, Punjab)
Promoted by Rajinder Kumar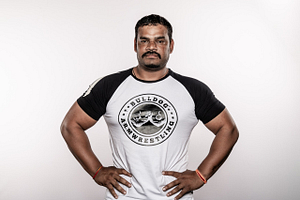 Founded almost 15 years ago by Rajinder Kumar, popularly known as Mehendi. One of the most experienced and respected arm wrestler in the country. His achievements include an astonishing record of 17 times national gold medal, Indo-Pak gold medal, 3-time Mr. India, 13-time Mr. Punjab and 6-time Mr. North India. Silver medalist in URPA Bengaluru '19 (105+ kg). Bronze medalist in URPA Guwahati '19 (105+ kg) 
Schedule: 
Table practice sessions conducted mainly on weekends. Each session lasts for about 2-3 hours.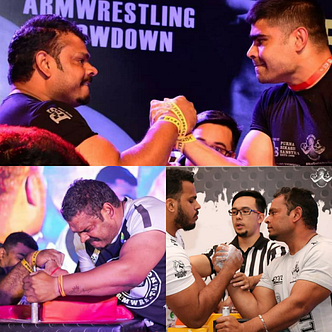 USP of the Club:
Around 150 pullers take part in the weekly sessions.

The 3 tables provide adequate arm wrestling practice to all the pullers. 

Rajinder Kumar has trained many past and current State/National arm wrestling champions. 

Beginner and advanced arm wrestling training provided. 

High quality equipment for strength and conditioning workouts. 

Personal training is also provided for interested athletes with a strong focus on diet and workout programs. 

Arm wrestling training and techniques/tips provided via Whatsapp and Facebook too. 
11) WARRIOR ARMWRESTLING CLUB
(Tezpur, Assam) 
Promoted by Deepak Das
Founded in 2018, Warrior Armwrestling Club, is one of the newest clubs in the scene. 
Schedule: 
Arm wrestling table practice takes place every Sundays between 10:30 am – 3:30 pm
About Warrior Armwrestling Club:
According to founder Deepak Das, "in the initial days, we neither had the space to train nor did we possess an arm wrestling table and equipment for practice. Mr. Pranjal Kalita of Tezpur, who is an arm wrestling enthusiast, helped us in this endeavour. He supported us by providing us with adequate space to train along with setting up and arm wrestling table.  Today, the club has a group of around 20 arm wrestlers and volunteers from Tezpur, who are extremely passionate about the sport. We also have specialised equipment for arm wrestling training and workout. There are 7-8 guys in the club, who do not arm wrestle regularly, but are more focused towards organising and promoting the competitions that we conduct. Dedicated arm wrestlers from all over Tezpur attend our practice sessions on Sundays. We are all like a family, who continuously support and guide each other with regards to arm wrestling tips, techniques, diet, workout etc. We do not charge any fees for training and anybody is welcome to attend our practice sessions. I would like to thank all the members and supporters of Warrior Armwrestling Club for promoting and developing this exciting sport!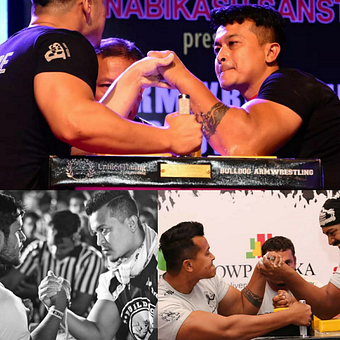 Tournaments:
First tournament (All India Open Prize Money Championship) was organised in February 2018. The club and it's members are in talks and plan to host a URPA World Armwrestling ranking tournament very soon! 
12) BULLDOG ARMWRESTLING CLUB
(Bangalore, Karnataka)
Founded in 2018 by Bulldog Armwrestling
Promoted by Monoj Debnath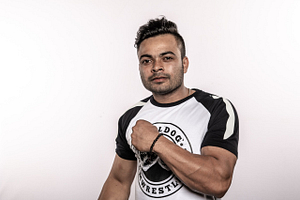 Location: Acme Fitness, Church Street, Bengaluru
Schedule: Table practice is held every Sunday from 12:30 pm onwards. 
A year since its inception, this club which comprises of aspiring and passionate pullers, is an inspiring story in itself. With star arm wrestlers like Erin Kondoor and Monoj Debnath leading the pack, a number of new pullers have also joined the club.
"Many people enquire with us and are interested in the beginning. They attend the first few sessions passionately. However, as the months pass by they stop coming. There are very few who stay because they love the sport." says Erin.
When asked why he doesn't quit?
He smiles and after a brief pause says "It's like being an alcoholic. Just that arm wrestling is an addiction that doesn't harm you. I am addicted to the sport. I did think of quitting twice, but I couldn't get myself to do it. We are not in it for the money" adds Monoj. "Professional arm wrestlers spend almost Rs. 15000-18000 on their training and nutrition before a tournament, while the prize money is usually not even close to covering our daily expenses."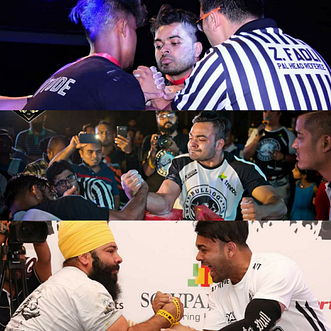 Alankar Sharma (Arm wrestling champion from Haryana) and Harsh, from Madhya Pradesh, feel that their practice sessions could get more crowd attention if the crowd can relate to it. Both of them feel that a league tournament like the Kabaddi and volleyball leagues will help the sport go a long way. Bangalore is home to a very diverse population of the country and hence it is the best place for any sport to take off. Tejas, one of the new members of the club feels that this combat sport can be the next biggest thing in India with the right support.
Bulldog Armwrestling is confident that with these dedicated arm wrestling clubs and promoters, India is at the tipping point to producing world-class pullers!  
P.S: We apologise if we may have missed out on any names in the list. Kindly get in touch with us and we will be glad to add your arm wrestling training club!